Wolfgang Schwaiger
Member of the Supervisory Board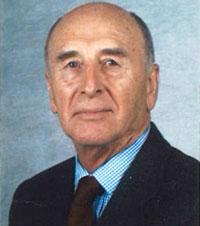 Business fields
Chemical and pharmaceutical industry

Trade

Strategy consulting

Supervisory Board and Advisory Board mandates in various industries
Qualifications
Engineer

International Management

Many years of experience with family companies
Wolfgang Schwaiger began his professional career after studying engineering in the textile industry as assistant to the CEO and later as a Technical Manager. This was followed by several years abroad including in England, Scandinavia and Germany working as a Project Manager for an international consulting firm with headquarters in London.
In 1970, he founded his own consulting company with two partners, which was very successful and grew to 80 employees. Since the handover of the company to its successors, Mr Schwaiger has taken on numerous supervisory and consulting mandates in various industries. He still advises two international corporations on strategic issues. Throughout his career, he has gained special expertise in advising family businesses.
Publications
We invite our shareholders to the General Meeting to be held on 03/05/2016 at 12:00pm in the offices of Aifotec AG, Herpfer Straße 40, 98617 Meiningen.