Kurt Ochner
Chief Financial Officer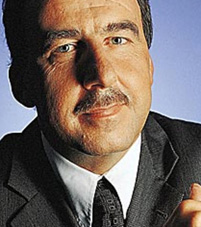 Business fields
Finances

M&A activities

Controlling
Business fields
Over 40 years capital market experience

Strong network in the financial sector

Excellent financial and M&A knowledge
After completing an apprenticeship as an industrial clerk, Kurt Ochner worked two years as a temporary lieutenant soldier in a paratrooper battalion in Nagold. He then studied business administration specialising in the capital market and stock analysis in Mannheim. After his initial working years at the BW-Bank in Stuttgart, in 1987 Kurt Ochner transitioned in his position as a portfolio manager and stock specialist to the investment bank Schröder, Münchmeyer and Hengst in Frankfurt. From 1996, Kurt Ochner became a member of the Executive Board of the investment company Julius Bär KAG in Frank-furt.
In 2004, he joined the holding company KST AG in Stuttgart as an investor and member of the Executive Board. Since 2011, he has been focusing on three Supervisory Board mandates, as well as on his engagement at Aifotec as CFO.
"It is a great pleasure for me to be able to actively support our young team with my many years of management and financial experience", says Kurt Ochner.
Publications
Meet Dr. Gunther Vollrath, CEO of Aifotec AG, on 25.03.2019 and 26.03.2019 at the PIC International Conference in Brussels.

Dr Gunther Vollrath, CEO of Aifotec AG, will be speaking on 15 January 2019 in Valen-cia about the "High-throughput assembly of photonics modules".